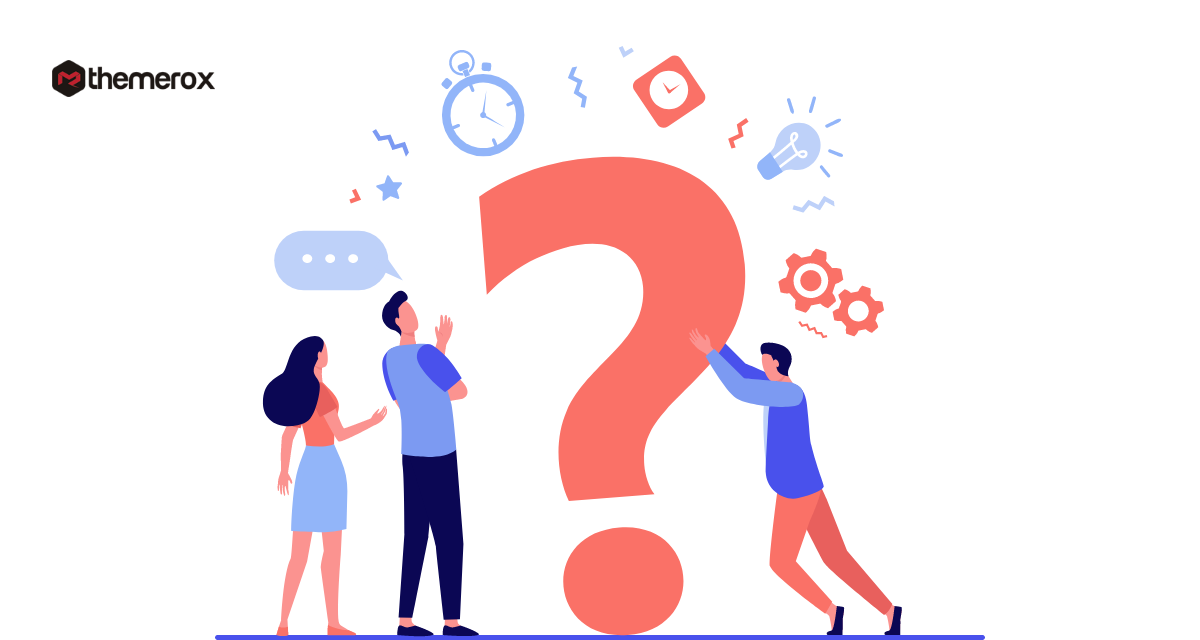 Do you want crate a Q&A website like Quora and Stackoverfollow and looking for best WordPress question and answer plugins
Question and answer forum like Stackoverfollow, Reddit, Yahoo and Quora are so much popular for programming and others sector. If you want to make your website like a forum where people can ask and answer any question then WordPress is best solution for you.
WordPress will cover up everything to make your online forum, you just need to install a perfect plugins according to your website. So here in this article we are going to discuss about some of the best question and answer plugins for WordPress.
Why you need to use WordPress Question and Answer plugins
Different online forum apply different process to show the questions and answer. The purpose of all the online forum are same but show the result, it's approach, format and process are not the same. For example you can say that Quora is using a system where the best answer will show first, on the other hand for StackExchane the main focus is to show the most objective answer.
Plugins will helps you to enable all these features you just need to decide which features and functionalities you want, which format you use and how your approach will be. There are a lots of plugins available with different features and functionalities. The advantages of using Q&A plugins are –
Advance Q&A features and functionalities
Custom design
Profile and reward system
Audience engagement
Best WordPress Question and Answer plugins
bbPress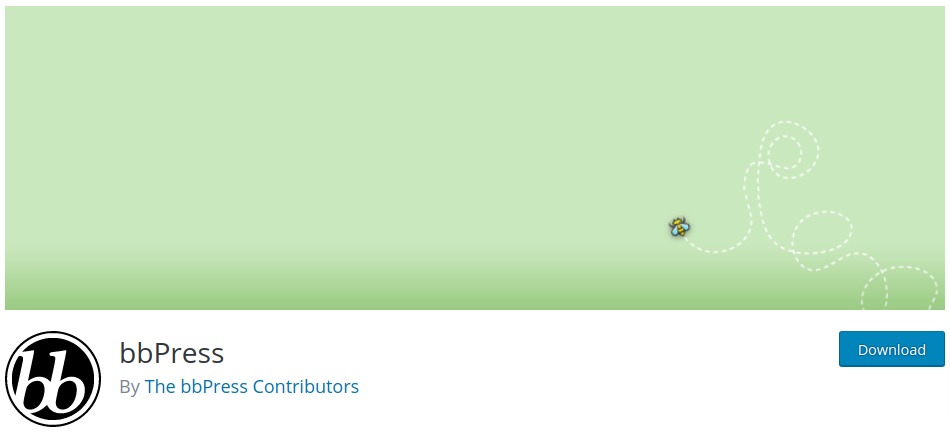 bbPress is a professional and standard online forum solution for your WordPress website which is very easy to implement and use. You can easily integrate it with your website. It offer you you many powerful features to maintain all the activities for your online forum.
Features:
Easy installation
Multisite forum supported
Flexible and customizable
Allow users to edit
AnsPress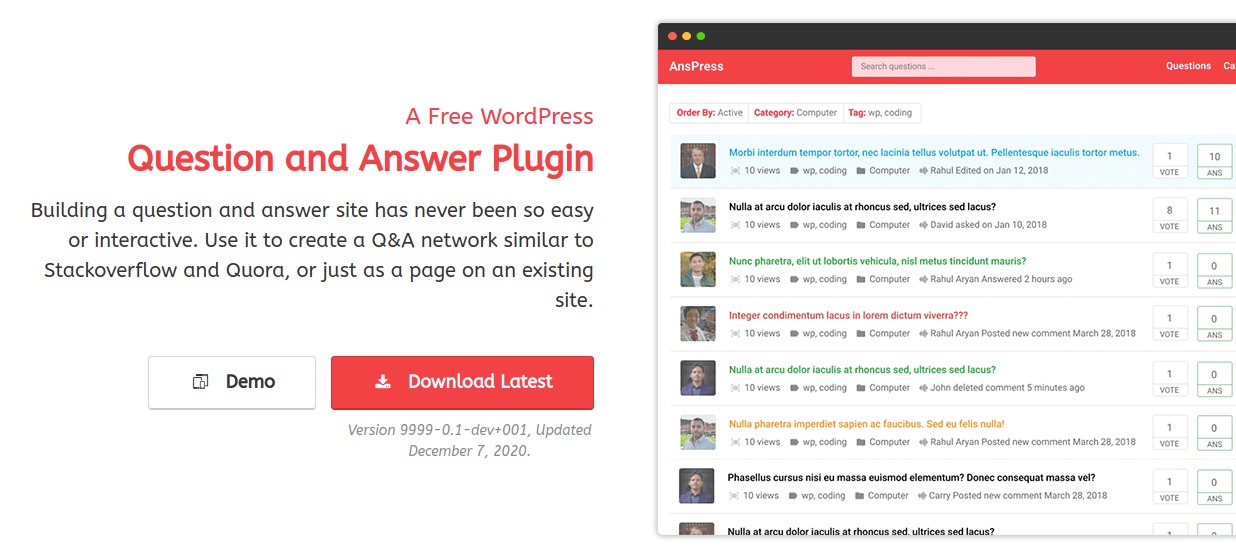 AnsPress is free and open source question and answer plugins for WordPress. You can create a interactive and functional online forum using the advance features of this plugin. This plugin is very flexible and easy to customize You can edit all the elements of this plugin based on your website. It's fully SEO customized and provide powerful performance.
Features:
Featured question
Voting
Notification
Points
User profile
Activity history
File attachment
Tags
Categories
WP-Answers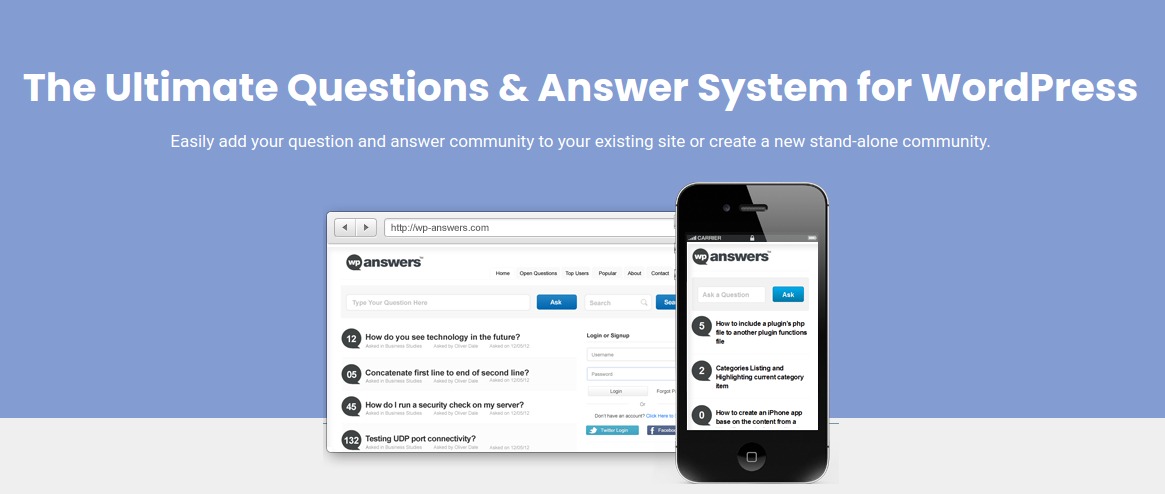 With this plugin you can create your Question ans answer online forum like Yahoo. This plugin offer signup process and your user can gain points by asking and answering question. The approach and format of this plugin is look like Yahoo forum. You can also pull data from yahoo from and display that in your website with this plugin.
It also offer you 6 WordPress themes specially create for question and answer website. So you can implement the theme and plugin together to make your website more perfect.
Features:
Question and answer system
Moderation tools
User reward system
Themes
Auto generate content
Easy integration
Heroic WordPress FAQ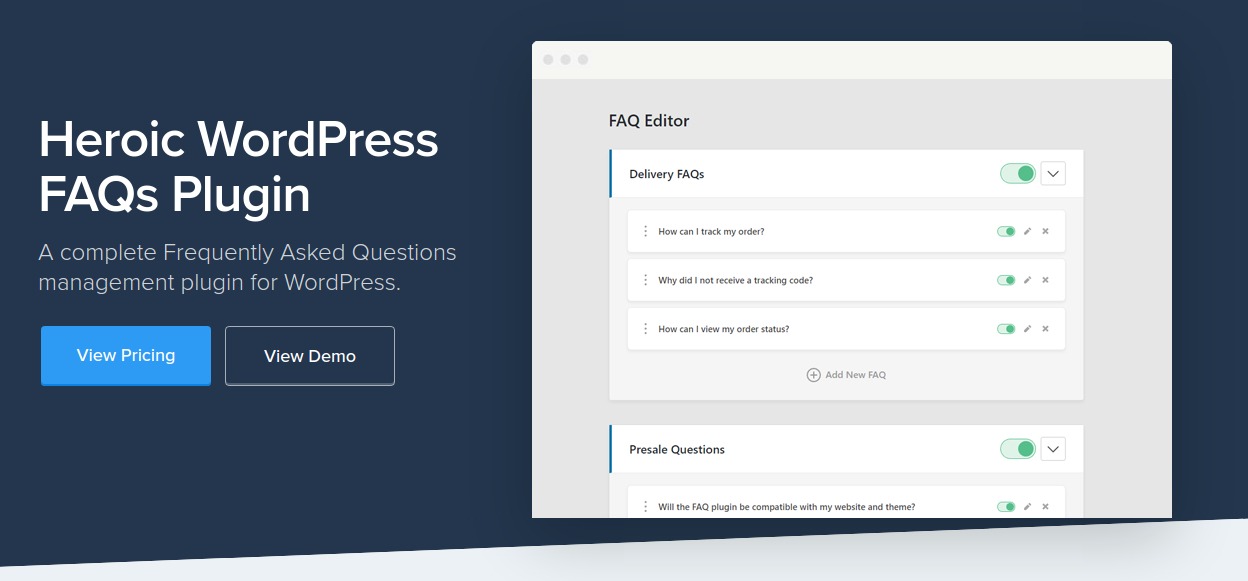 It's a professional frequently asked question plugin. If you want to add a question and answer section in your website then you can choose this plugin. When you are receiving a lots of question from your customers then you can use this plugin and create a FAQ section where you can display all the question and answers.
With it's drag and drop interface you can easily add and edit elements. You can also media in your FAQ section to make the question and answer more reliable.
Featuresa:
Drag and drop interface
Visual editor
Easy customization
Different FAQ style
Group FAQs
Mobile responsive
SEO optimized
CSS3 animation
Translation ready
YITH WooCommerce Questions and Answers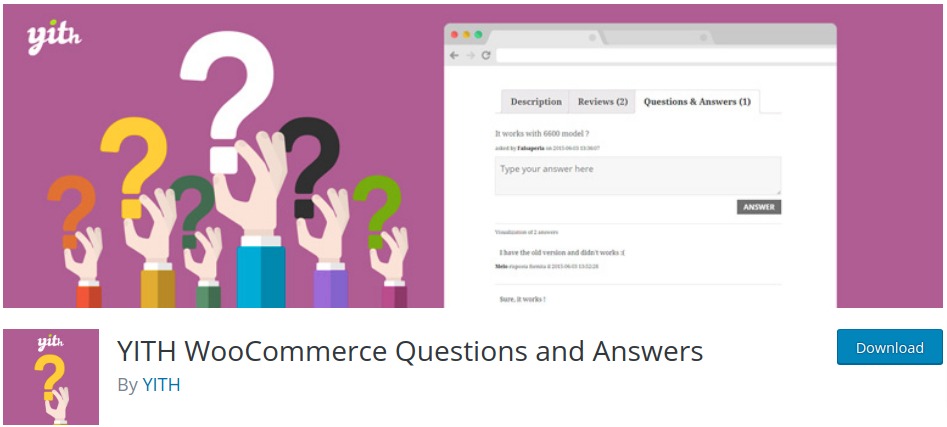 If you are running a online shop and add question and answer section for you products and procedure then this plugin is the perfect choice for your website. It allows your user to ask question about your products and you have the option to enable the option for users to ans that question. Both admin and the users can ans the questions.
With the free version you can have all the basic features but the pro version offer you more functionalities to control your FAQ section.
Features:
Question and answer forum
User and admin answer option
Customizable
Easy integration
Sabai Discuss
Sabai Discuss is premium WordPress question and answer forum plugin which offer you to make your online forum like Stackoverfollow or Yahoo answers. It will not only create a online forum but also you can implement it as a knowledge base, discussion forum or a help desk portal.
Features:
Responsive
Flat design
Filter question and answer
Search and filter options
Auto suggested
Featured question
User profile
Reputation system
Shortcode
Email notification