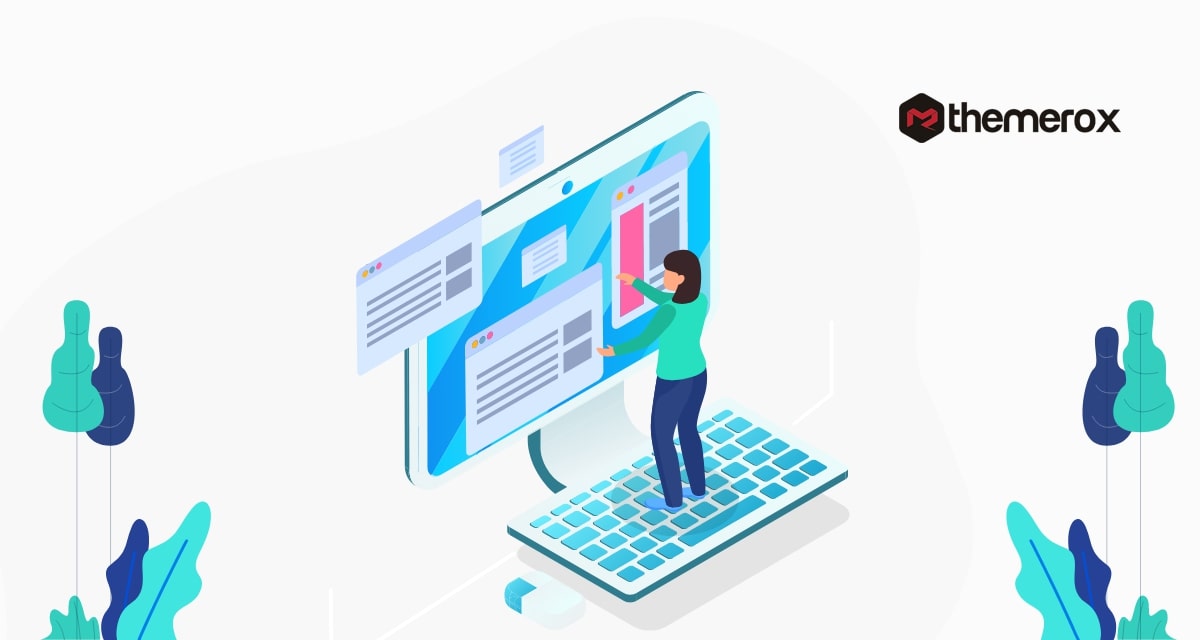 Creating a WordPress website is super easy if you have the proper knowledge of how to utilize everything. If you want to create a WordPress website then there are too many things you need to consider. There are so many content management systems available but WordPress is loved by most users because of its flexibility and simplicity. Every day thousands of websites are built with the WordPress CMS. So you can easily understand the popularity of WordPress.
WordPress itself provides plenty of advanced features and functionalities to make your website in an easy way. Besides, there are hundreds of plugins that enable you to add more features and designs to your website. You can also create your own custom plugin too. So there are plenty of options for you while creating a WordPress website. But keep in mind that a website is not just creating pages and adding content there are a lot more things you need to consider if you want to make your website perform better for your business.
Things to consider before creating your WordPress website
Select the perfect theme
For creating a WordPress website a theme can do a lot more things. You can create your website from scratch or you can use a pre-built theme that can offer the functionalities and features you require. If you want to make your website from scratch you need to do a lot more things. First, you need to have e design and then you have to convert it into a full-functioned website. This process is a lengthy process and takes more effort. On the other hand with the help of a WordPress theme, you can easily create your website within a few steps.
You need to choose the theme wisely because if you select a theme that is buggy or unprofessional then it will be a burden for you. It will also affect the productivity of your business. So you need to select a theme that can help you to focus your brand. So you need to check the theme functionalities very clearly so that you can do all of your tasks with the theme easily. When you are satisfied with your website then you can easily fill your customer's requirements and demands.
Work on SEO
Search Engine Optimization is one of the major parts you need to perform after completing your website. You have a great website with great products but no one knows about your website. No one finds your website easily on the internet then there is no value in your great websites and great products. So you need to make yourself visible on the search engine so that users can easily find you.
Proper SEO will help you to rank your website higher on search results. So your website should be SEO friendly so that search engines easily crawl your website content. There are many SEO plugins available that help you to increase your search engine results.
Secure Hosting
Website hosting is another important factor for your website. You need to choose secure web hosting because if your hosting provider is not secure then your website may easily be compromised with security issues. Poor hosting provider increases the chances of being hacked. Also, poor hosting is not being able to handle the load of heavy traffic. So you need to choose a secure and quality hosting provider. It will help you to smooth the performance of your website.
Improve website performance
After creating your website you need to take care of your website properly to perform quality work. You need to make sure of the fast loading speed of your website. No users want to waste their time on a slow-loading website. If your website is slow then you will lose all your users. You need to analyze your website performance frequently and keep your website always updated. 
WordPress has so many common errors that can down your website. So you also need to make sure to check and fix all the WordPress error logs. WordPress errors can easily be solved if you identify the problem properly.
Use child theme 
If you are required to edit the theme function then it is a great way to use a child theme. When you change the default theme functionalities to add or remove any features it will work until you update the theme. After updating the theme all your updates will be gone. So you need to install a child theme on your website and make your changes on that child theme. It will keep your changes even after updating the active theme. If you are not using a child theme before then you can see this tutorial to learn How to install a child theme in WordPress
Wrapping Up 
We hope this article will help you to understand the things to consider before creating a WordPress website. you can see our other articles to learn Why business owners should Learn basic HTML
Important factors that affect the cost in a PSD to HTML conversion
Advantages of PSD to WordPress conversion in your business
If you like this article please like our Facebook Page to stay connected.