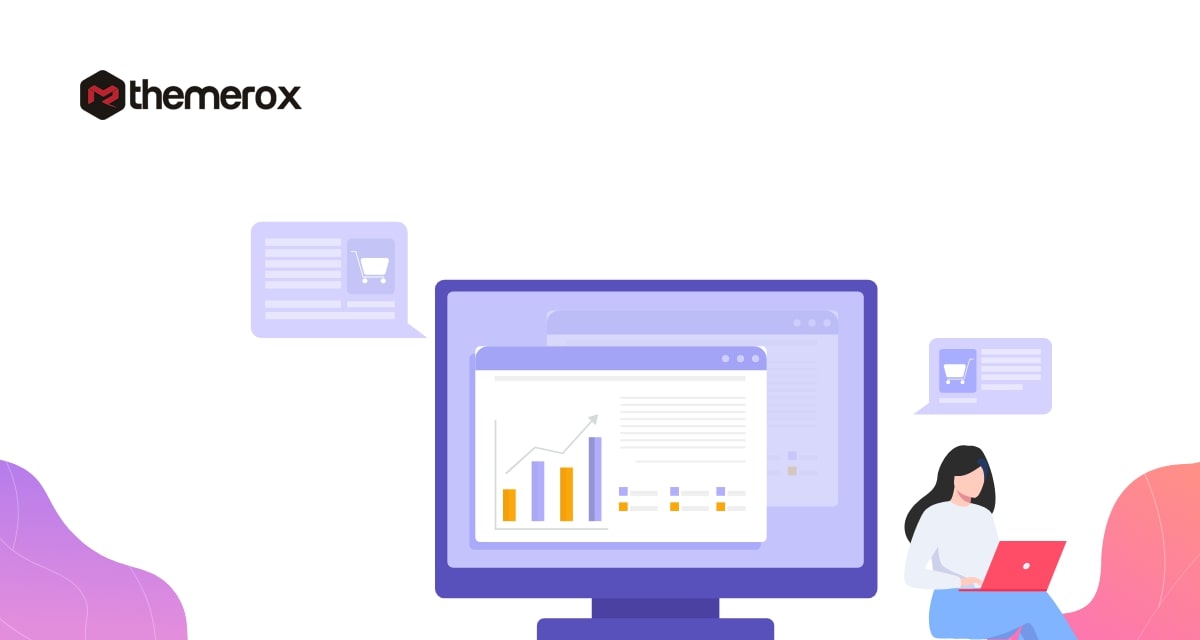 Are you wondering about custom websites vs pre-built themes to choose for your WordPress website? Don't worry, you are at the right place. Here in this article, we will discuss custom websites vs pre-built themes to choose which one you should use for your WordPress projects.
When you are running a business and want to create a website then WordPress should be the first choice for you. But before creating a website you need to choose how to build a website. You can create your website from scratch or you can use pre-built themes. There are many differences between a custom website and a pre-built theme.
Choosing any of the methods has some impact on your business. So you need to choose them wisely. Let's see the difference between custom websites vs pre-built themes.
Custom website Vs pre-built themes
It's been a common question between custom websites vs pre-built themes, which one is better? In a custom website building, you use the WordPress platform and build your website with your own design, features, and functionalities. You can add as many features and functionalities as you want to your custom-made website. You can create your website based on your services so everything is suitable for your business. Your website will be unique and it will serve to achieve your goal.
On the other hand, you can choose your theme from thousands of designs in a pre-built theme process. A pre-built theme provides a design with features and functionalities. You need to choose a theme that can match your needs. It will make everything ready for you, you just need to change the images, text, and other things according to your business.
Advantages of pre-built WordPress theme
Low cost
Creating a website with a pre-built theme costs you less than a custom website. Some themes are even free. Using those themes costs you nothing to create a website. There are also huge numbers of premium themes available with very average pricing. So you don't need to spend a lot of money on your website.
Simple and flexible
Using a pre-built theme is super easy. You don't need any advanced technical knowledge to use the theme. Most of the pre-built themes are easy to use and very flexible. So if you have the less technical knowledge and run a small business then you can easily manage everything on your website without any extra hassle.
Easy to set up
Most of the popular WordPress themes offer one-click installation features. So you don't need to do anything to set up your website. Just upload the theme and it will make everything ready for you. You don't need to spend extra time and effort setting up your website.
Good looking website
Pre-built themes are designed by professional designers and there are thousands of themes available. So you have plenty of options to choose your website design. You can choose a good-looking design that can match your website focus and attract the audience easily.
Disadvantages of a pre-built theme
Limited features & functionalities
When you are using a pre-built theme you will have limited features and functionalities. A theme will provide basic features and functions for common uses. The theme is not specially built for you so it will not cover all the things you need. If you are looking for a unique feature for your audience then you will get that from a pre-built theme.
Low performance
Low performance is a very common issue for a pre-built theme. When you are using too many plugins on your website a pre-built theme can slow down the performance. Also, a pre-built theme is not suitable to take a huge amount of traffic and conversion.
Vulnerable
Pre-built themes use plugins to provide core functionality. The plugins come with themes that could be a reason for security holes if any of the plugins are corrupted. 70 % of WordPress websites that face vulnerability attacks are using a pre-built theme.
Not unique
When you are using a pre-built theme in your website, then your website will not be unique. There are plenty of users who can use the same theme on their website too. So you will have no exclusivity. Many popular themes have more than thousands of users.
Reasons to Choose a custom website
The problems of pre-built themes are common in most cases. So for a long-term business choosing a pre-built website is not a great choice.  If you have a small business with less traffic you can do your task with a pre-built theme. But day by day you grow your business and get more traffic then the pre-built theme won't be able to handle the pressure. A custom website is not cost-effective but in the long run, it will benefit you a lot. So let's see the benefits of a custom-made website.
Specially made for your business
A website is not only an online presence of your services, you need to attract your audience and make revenue from your website. To generate revenue you need to have your own features based on your demand. When you are creating your website from scratch, it will fulfill all your demands as your main focus is to achieve them. You build your website based on your needs so it will help you most for your business.
Fast performance and better security
A custom website can load faster than a pre-built theme. Because the pre-built theme has some common and basic features but for your custom website you optimized everything to your requirements. So there is no unnecessary script or features that can slow down your website.
It also makes your website secure as there are no unnecessary plugins available. It will reduce the security holes. Every line of code in your website has some purpose that makes your website more secure.
Unique
The website is built based on your demand and design which makes your website different from others. You can create a unique brand presence through your website. With your unique website, you can represent your core values. Before creating your website you can analyze it to make your website don't look like others.
Long term investment
Initially, it may seem that you spend more by creating a custom website but if you think for the long run then it will be your long-term investment. A pre-built theme can help you to make your website with less cost but in the long run, when you have more traffic and engagement it will not be able to handle the pressure. So you need to look for an alternative option at that time which will be more costly. So creating a custom website is a long-term investment if you want to do your business for a long time.
Wrapping Up 
We hope this article will help you. You can see our other articles to learn  WordPress vs Magento: Which Platform is Better for eCommerce?
WordPress customization: What changes you should make?
 If you like this article please like our Facebook Page to stay connected.