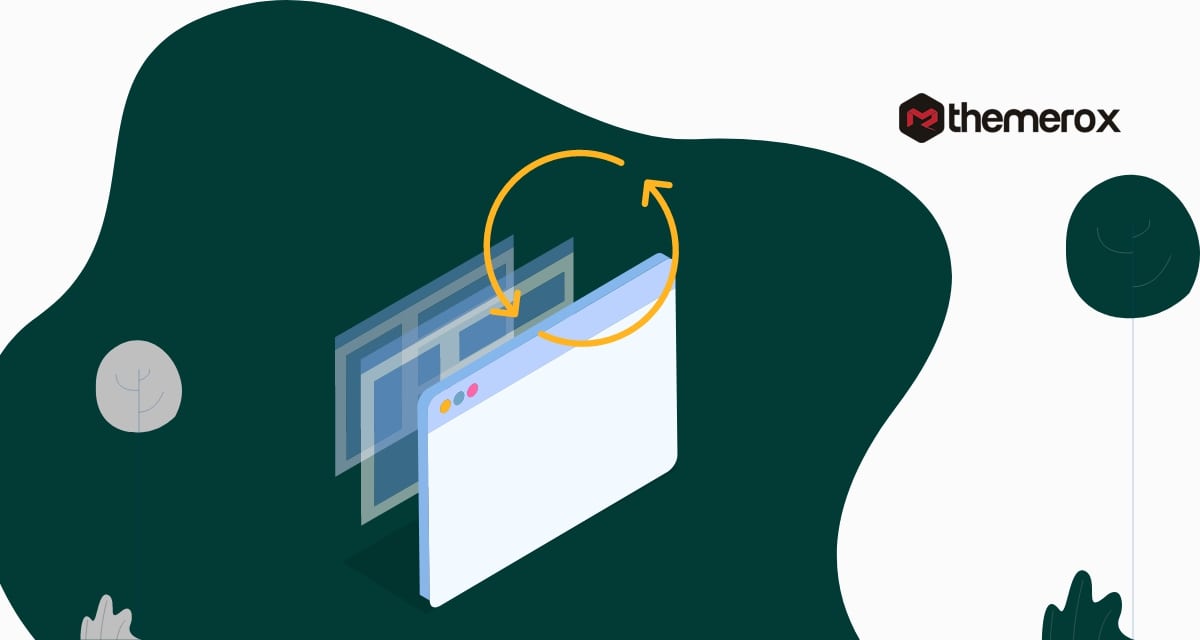 Are you wondering what you should do before change WordPress theme? Changing your active theme in your WordPress website is a very easy task. You can do it with just a few clicks. But before changing the theme you need to consider many important things to make the process smooth and easy. It also makes sure that you don't lose any of your website information or data during this process.
Switching WordPress themes is a very common thing for website owners. For switching the theme website owners need to consider so many things and select the best themes that can represent your business or purpose properly.
Here in this article, we will share the important thing you need to take care of before changing your WordPress theme.
Things to consider before change WordPress theme
Theme customizations
It is a very common thing to customize a theme for your needs. Every website owner adds different customization to a theme to make it perfect for their needs. Website owners add code to the theme file to increase the features and functionality. But if you are adding those customization code snippets into your theme file directly then you will lose all these when you change the theme.
If you need that customization on your new theme too then you need to look for those codes in your theme file and save them individually. You can see this article to learn How to update a WordPress theme without losing customization.
Performance metrics
The performance metric is a very important factor to check. A WordPress website's performance depends a lot on your active theme. So if you use a poorly coded theme then it definitely affects your website loading time, speed, and overall performance. So you need to check your current theme performance and make sure that your new theme can do better than your previous theme.
There are different free and paid performance measurement tools available online. You can check this article to learn how to make a performance test for your website.  
Backup your website data
Before doing any major changes to your website make sure that you have backed up your website data so that if anything goes wrong you can retrieve all the data. Before changing your theme you need to backup your posts pages, plugins, and database. There are lots of backup plugins available that enable you to automatically backup your website. You can use any of the backup plugins to back up your website information.
Copy tracking or analytic code
Every WordPress website owner uses different tracking or analytics code to track down the users and other information. If you are adding the tracking code on your WordPress theme files then you need to find out and copy those codes otherwise all these codes will be gone when you change the theme. So make sure to copy all the codes so that you can add those to your new theme. 
Enable maintenance mode
It's a good practice to keep your website in maintenance mode while changing your website. It will let your user know that your website is in maintenance mode. You can also customize the maintenance mode template to make it unique and professional. When users come to your website and see a half-constructed website then it creates a very negative impression. But maintenance mode will let them know that you are working on it and will be back in a short time. 
See this article to learn how to enable maintenance mode in WordPress. If you are creating your website with Elementor page builder then you can see this tutorial to learn how to Create a Maintenance Mode Site With Elementor
Note sidebar and widget areas
Sidebar and widgets are being used to display different elements on your websites like a newsletter, subscription form, recent posts, and others. Every WordPress theme has its own sidebar and widgets settings. So when you change the theme your sidebar content may not be visible or moved from the previous location. 
So you need to make a note about your sidebar and widget position on your previous theme so that you can replace it at the same position in your theme.
Check functionality and plugins compatibility
After activating the theme and placing the sidebar and widgets at their position you need to check your theme functionality. You need to also check that all of your old plugins conflict with your theme. To check functionality you can add the old tracking code and customization code snippets in your new theme. Check if any error happens or not. If you find any errors you can check this website for troubleshooting common WordPress errors. 
Check browser and device compatibility
After checking website functionality you need to check that your new theme can perform well in all popular browsers and devices. You can easily get an idea of how your website looks on different browsers and screens. If your website is not compatible with any browsers then you may lose the users of that browsers. Similarly, if your theme is not responsible enough for mobile devices then you will lose the mobile users. 
Wrapping Up 
Following the process, you will be able to understand the things to consider before changing your WordPress theme. You can see our other articles to learn How to build a high performance, fast loading WordPress website
How to find and remove stolen content in WordPress
Why WordPress is the best solution for your website needs?
We hope this article will help you. If you like this article please like our Facebook Page to stay connected.