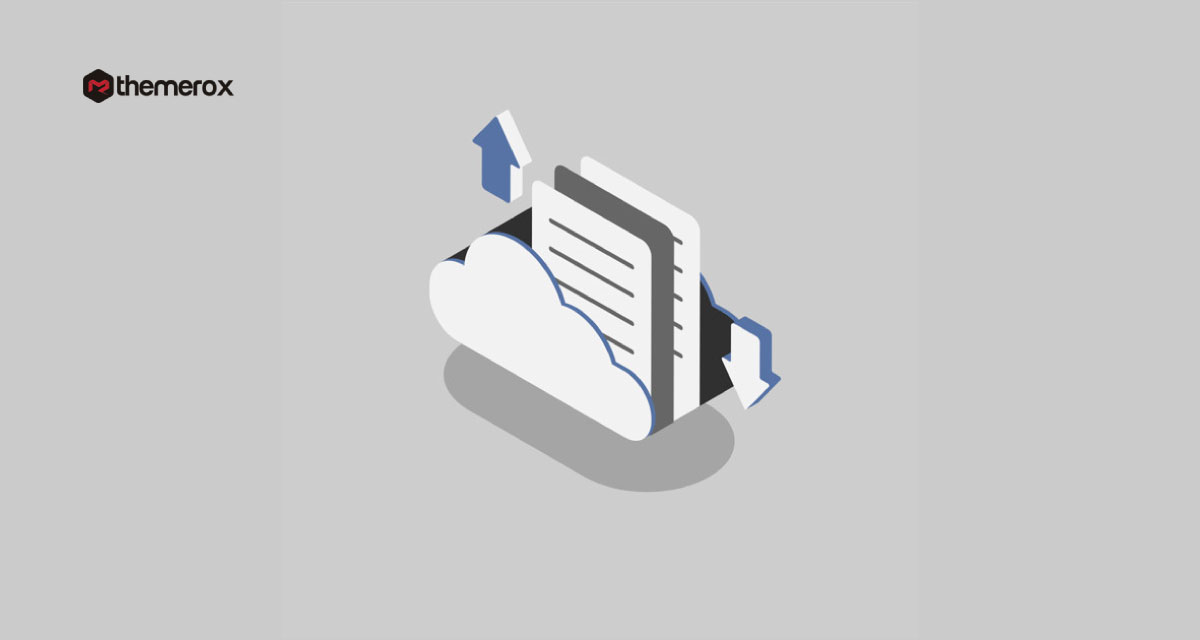 Are you looking for the best WordPress Backup plugins for your website?
Backup is very important for your website. For your website security you need to backup your website regularly.  Backup can make your website safe for any sudden incident. If you have a backup then you can retrieve your website data for any sudden crashes or hacked. It will help you to keep your contents and files safe.
Anytime a website can be a victim of malware or cyber attack, that's why you need a plugin that backup your data so that you won't loose it. Backup plugin help you to get rid of these type of circumstances. So, here in this article we are going to discuss about some best WordPress backup plugins and compare their pros and cons to help you choose the best plugin for your website.
Best WordPress Backup Plugins for 2021
UpdraftPlus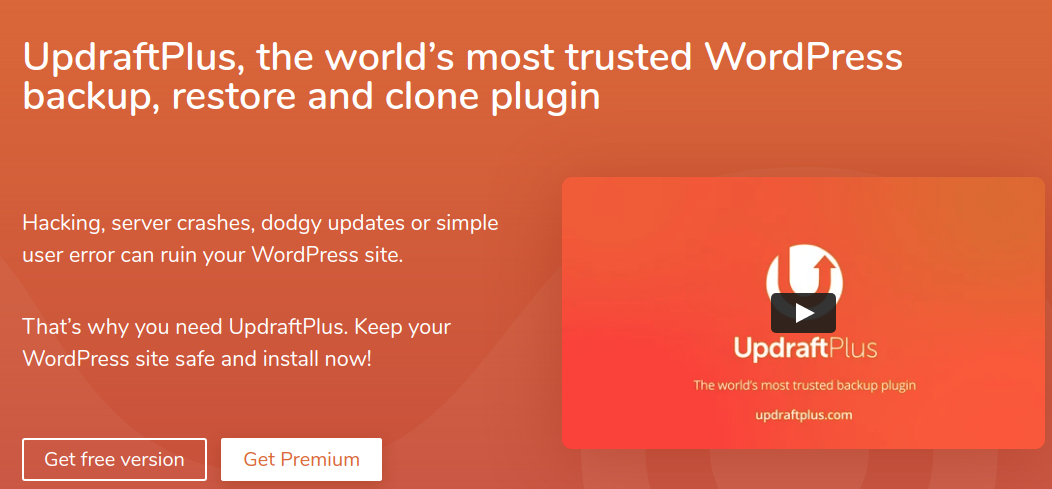 UpdraftPlus is on of the best WordPress backup plugins with 3 million plus active installation. There are a free and a pro version available for this plugin. This plugin will help you to backup your file in cloud and with just one click you can retrieve your content and files.
You can select the file which will backup and which will not. With this plugin you can also add time schedule and within that time schedule plugin will backup your data.
UpdraftPlus will upload your file directly to Dropbox, Google Drive, Amazon S3 (or compatible), UpdraftVault, Rackspace Cloud, FTP, DreamObjects, Openstack Swift, and email. The paid version also backs up to Microsoft OneDrive, Microsoft Azure, Google Cloud Storage, Backblaze B2, SFTP, SCP, and WebDAV.
You can see the tutorial on  How to Backup WordPress Website With UpdraftPlus.
With the free version you can get all the general features but for more functionalities you need to go for the pro version.
Features:
Instant backup
Duplicates or migrate website easily
Multi network compatible
Non WP file backup
Database encryption
BlogVault
With and affordable pricing BlogVault offer so many unique features and functionalities for your WordPress website.
This plugin cost you only $7.4/ Month and you can use the trial version without any credit card information. It also offers easy migration option so you can easily change your hosting and domain without loosing any data. Another great feature of this plugin is that it can backup your website when your website is down.
It will create multiple backup option and you can upload your file in all the popular file sharing platform like, Dropbox, Google drive and others. With just one click you can retrieve your backup .
Features: 
Reliable backup
Faster website recovery
Integrated free staging
Flawless site migration
Multiple sites backup
WooCommerce Backup
Jetpack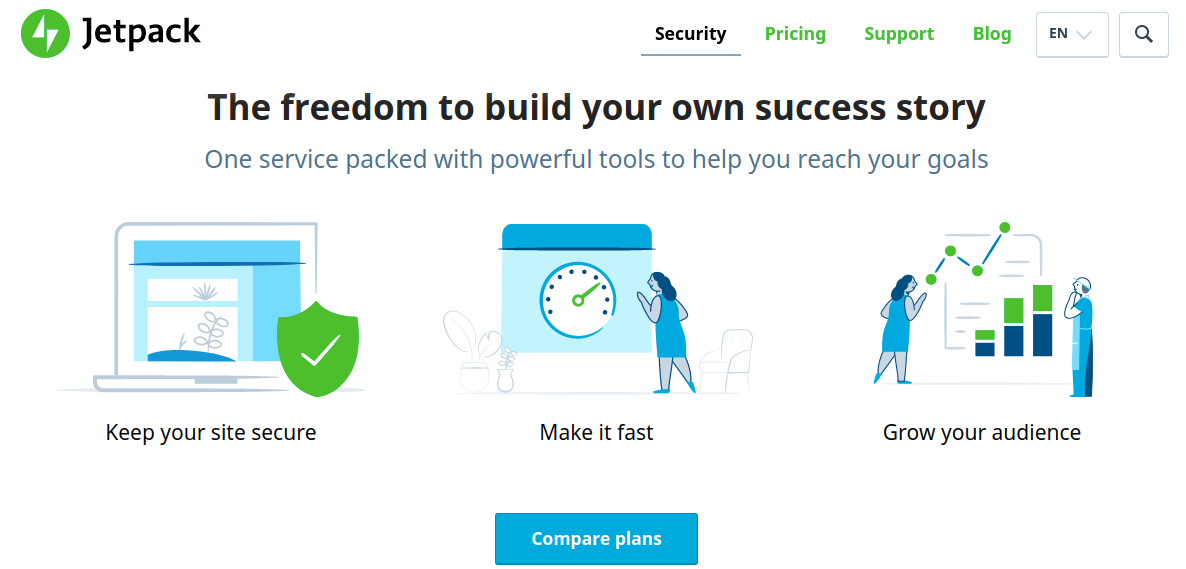 Jetpack offers you real time backup and one click retrieve features. It will take care all of your WordPress problems like security, performance, backup and marketing too. With instant backup it will make your website faster and perform better.
It will also scan your website to protect from malware and search for any error. The real time backup option back up your data instantly so you don't have any worry to loose your data. You can do whatever in your website without any tension.
It can store your data for 30 days so if anything wrong happens to your website you can have the past 30 days data. There are a free and pro version available. With the pro version you will have so many features to implement.
Features: 
Better performance
Code free customization
24/7 site security
Clone full website
Brute force attack protection
Spam protection
BackupBuddy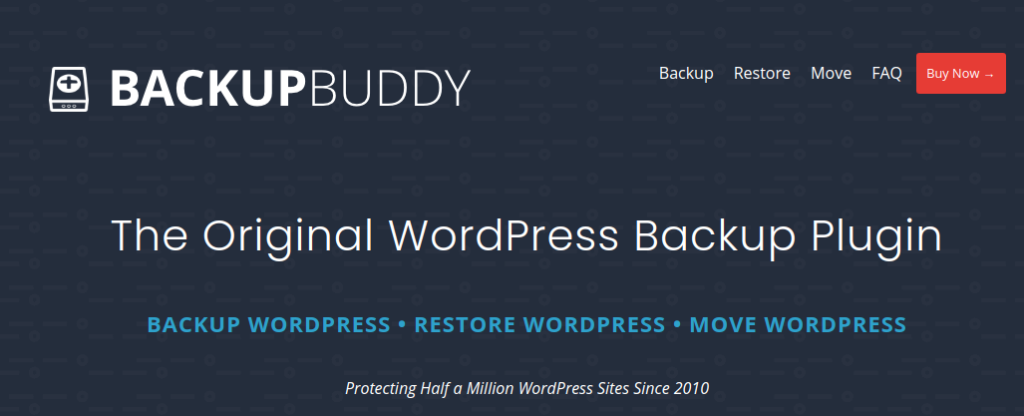 BackupBuddy gives your website protection from malware, unwanted attack, bad command, spam as well as it will backup your files and content. More than half of million WordPress website are trusted by this popular plugin. With some easy and simple step you can backup your website from your WordPress dashboard.
An important  feature of BackupBuddy is that it will backup your entire WordPress installation. So you will have a exact copy of your website. It will all the data including –
All files
WordPress files
WordPress media
Themes
Plugins
Features: 
Complete website backup
Schedule backup
Automated backup
Store WordPress backup off-side
Restore website
Duplicator

Another popular backup plugin for WordPress offers you to migrate, copy and move your website easily. With it's flexible features you can easily move your WordPress website from one location to others withing a minute.
This plugin can be used to transfer website between hosts. You can store your backup locally or remotely and all of your content will stored as zip format.
Features: 
Move, migrate between hosts
Transfer website from hosts to another
Manual backup
Schedule backup
Duplicate live site to a staging area
Large website and database support