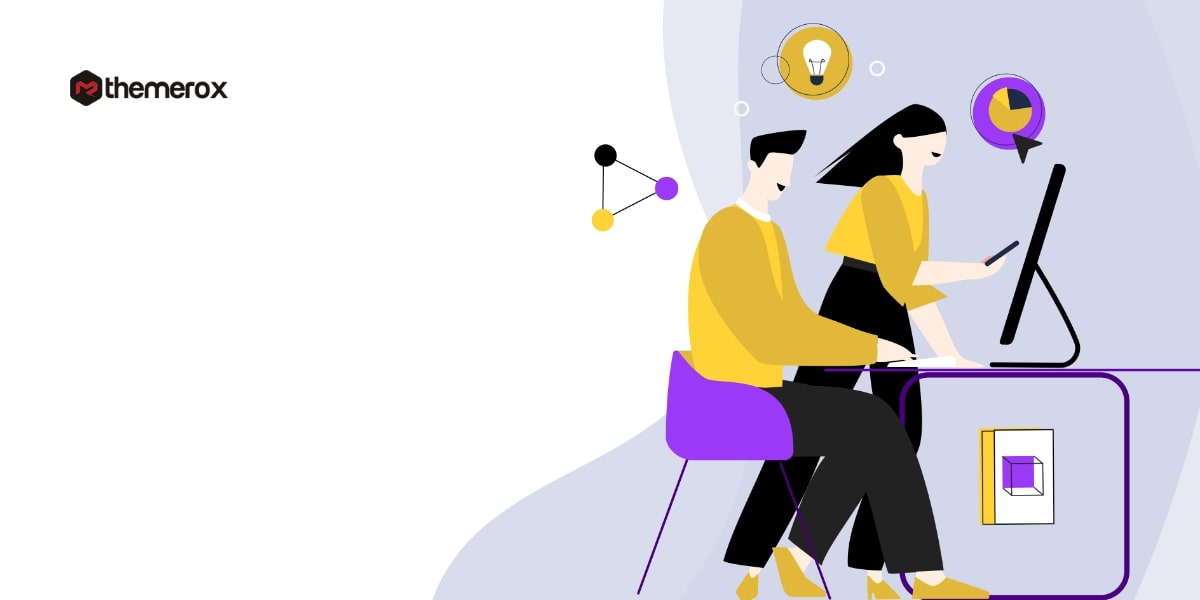 Looking for the advantages of PSD to WordPress conversion for your small business? Here in this article, we will discuss the advantages of PSD to WordPress conversion for small businesses.
At present having a website is as important as your business products. Most business is getting online through their website which helps them to increase their engagement. More engagement leads them to more sales. For getting a new website for a business WordPress is the best choice.
Most business owners prefer WordPress for its flexible features and functionalities. WordPress is one of the popular content management systems powering a lot of top brands and businesses. In WordPress web development PSD to WordPress conversion is the initial step to creating a website.
There are many pre-design themes available for WordPress, but most business owners want to design their website based on their business criteria and services. So the companies create a photoshop design PSD and hire a developer team to convert that PSD into a full-fledged website.
There are a lot of benefits you can get from a PSD to WordPress conversion. So let's see the advantages of PSD to WordPress conversion.
PSD to WordPress conversion in your business
Pixel perfect
With a pixel-perfect design, the developer can convert each pixel of the website into well-coded HTML web pages. It will make the website pages look sharp and organized. WordPress provides you the full advantages of using every pixel so if you can use those features properly your website look will be much better than a pre-built theme.
There are a lot of paid and free themes available but when you are using a theme it will not give you the full pixel perfection for your website. But if you hire good developers they can provide you with full pixel perfection. There are a lot of tools available to check the pixel perfection of a website.
Cross-browser compatibility with responsive design
Nowadays a large number of people use the internet through their mobile devices. With mobile devices, there are also different sizes of screens available. So your website should be adjustable in all kinds of screen ratios. If the website layout is broken for any device, you will definitely lose the user as no one wants to see a broken website.
So your website should be responsive to all kinds of screen ratios. PSD to WordPress conversion will help to make the website fully responsive for all screen ratios. Besides, it will help you with cross-browser compatibility. The developers make the website with a perfect coding structure so it works perfectly on every browser.
Increase usability
By default, WordPress offers many navigation features and easy access for the users. WordPress offers different functionality, but when you are developing a website from scratch, you can add additional features to the website. There are huge numbers of plugins available for different features but you can add your own features and functionalities in the developing period. It will improve your website's usability and performance.
Coast effective
WordPress is fully free and open source so you don't need to pay anything for using the most popular CMS. Without spending money you can add, edit and update your content. You just need to pay to create your website design and development. But maintaining WordPress will cost you nothing.
SEO friendly and W3C Validated
SEO is the most important thing for your website. You have well-designed and fully functioning websites with lots of features but if no one will find you then there is no value in these. So you need to make your website SEO friendly so that Google and other search engines can easily find you and index your website. For a PSD to WordPress conversion, the developers can make your website SEO optimized.
Having an SEO-friendly website WordPress scores the best in W3C standards. In PSD to WordPress conversion, it fulfills the W3c guidelines.
Scalability
PSD to WordPress has the capability to scale simply and easily. So it offers a better database system to manage your information without harming your website performance.
Built-in blogging
First WordPress was a blogging platform, later it turned into a CMS. When you develop a website with WordPress it comes with a default blogging system. So it will be easier for you to add and manage articles and blog posts for your website. WordPress offers you more flexibility to manage blogs.
Theme customization
During the PSD to WordPress conversion, you can customize your theme as you want. You can add extra features to change the design and more customization during the process. The theme customization will give you a great user experience to manage your website.
Wrapping up
Hope this article will give you a proper understanding of PSD to WordPress benefits. You can check our services too. We are a specialized WordPress Elite theme development team who are providing custom WordPress site/theme-making services for those who really need pixel-perfect PSD to WordPress conversion. 
You can see our other articles to learn Everything you need to know about PSD to WordPress in 2021
PSD to WordPress or Figma to WordPress: Which conversion is better
We hope this article will help you. If you like this article please like our Facebook Page to stay connected.