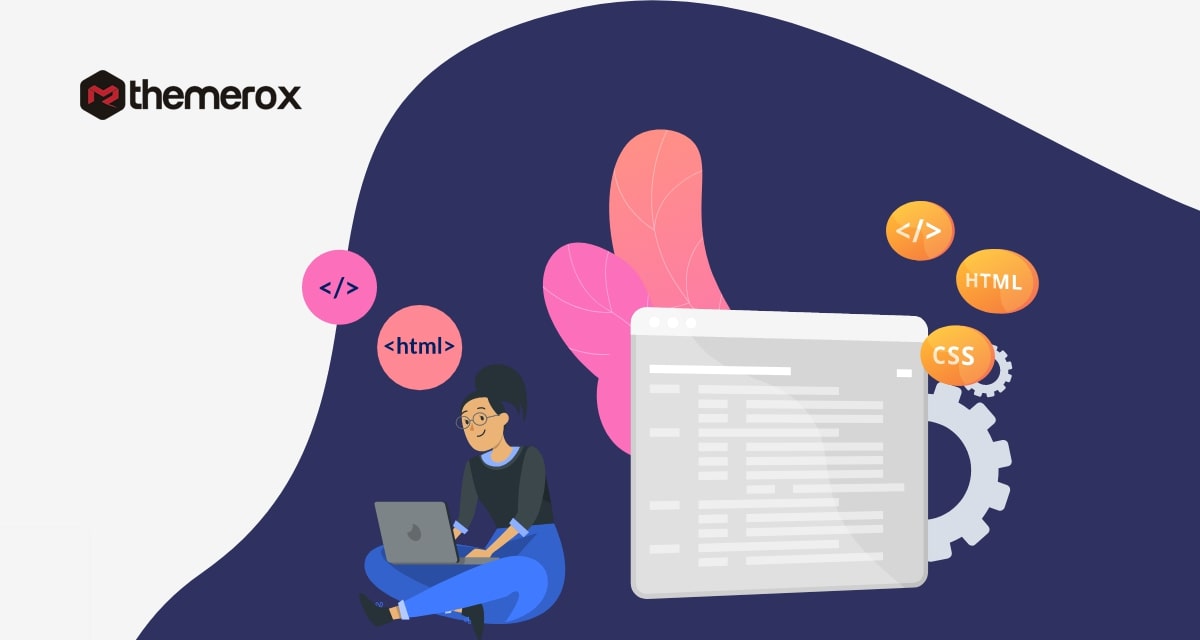 It's very important to learn basic HTML for every business owner. When you are running a website for your business on your own then you need to learn the basics of maintenance of a website. Maintaining a website needs much effort and time and the website may face many errors for different reasons. Sometimes you may face a functional error or sometimes your website may face layout broken or others design issues.
If you have the basic HTML and website maintenance knowledge then you can easily debug the error and solve it yourself. You don't need to hire a developer for this reason. If you are a startup or beginning your new blog website then a small basic knowledge of HTML can save you time, effort, and money.
HTML is the foundation of all websites we created. Without HTML you won't be able to create your website. HTML is one of the popular and easy languages which is very familiar to everyone. The language will help the website owners to keep their website up to date. You can also add new features and functionalities to your website too. With your website features and functionalities, you can easily attract audiences to increase your business revenue.
You need to change, update your website features and other elements frequently. If you are running a small business then having a development team is very costly. Instead, you can learn the basic things and do all the things by yourself. It also removes your dependency on the developer and saves your time. So you can produce quality content in a better way.
So here in this article, we will discuss the importance of learning basic HTML for business owners.
Why business owners should Learn basic HTML
Be a better leader
A leader is not something that you only give order to your employee without having the proper knowledge about the task. Instead, if you have proper knowledge about the task you can guide your employees to success. You need to learn a lot to be a better leader. Most business owners are not willing to learn the basic things. When you are the owner of a business that runs a business with a website then the HTML knowledge will help you to make the perfect decision.
When you have the knowledge you can understand what is required and how much time it takes so you can easily guide your employees. On the other hand, if you don't have any idea about your website then your development team can easily misguide you which can hamper your business too.
Make small changes to yourself
A website needs to be changed and updated regularly. You need to add new content, images, text, new pages for your website. Most of these tasks are very easy to perform. You don't need to have advanced coding knowledge for these types of tasks. With basic knowledge, you can manage it yourself.  So hiring a developer for this is not a good decision. Instead of waiting for the developer, you can manage it yourself that can save both money and time.
Able to judge the time and cost for advanced development
Sometimes your business website needs to update itself with advanced features with new designs and layouts. You need to do massive changes to your website and for this task, you need to hire developers. The developer will offer you an estimated time cost for the job. Most business owners don't have an idea about the price and time. Sometimes few tasks may seem easier to do but actually, it takes more time and effort. Similarly, a few tasks may seem very hard to do but actually, it takes a few minutes for a developer to complete them. So without having proper knowledge you won't be able to judge the time and price.
Better communication
If you are a small business owner then you need to communicate with your clients and customers. You need to impress your clients and if you have basic HTML knowledge you can easily impress them. You can create an email template to let your clients know about your offers and services. You can also create a landing for a special discount. You can add a Call to Action banner which can be easily noticeable to the users.
Wrapping up
HTML knowledge will help you in different ways to improve your business performances and services. When you have the knowledge and experience you can easily implement it and check the basic issues yourself.
You can see our other articles to learn Important factors that affect the cost in a PSD to HTML conversion
WooCommerce features to improve website's UI
Things you need to know about PSD to HTML conversion
We hope this article will help you. If you like this article please like our Facebook Page to stay connected.